Rekha Jhunjhunwala, one of India's most renowned and successful investors, has once again made headlines in the financial world. The September quarter brought significant gains for her portfolio, with a remarkable 2.7% increase in its net worth. In this blog, we will delve into the details of Rekha Jhunjhunwala's impressive performance and explore the factors contributing to her continued success.
Rekha Jhunjhunwala: A Brief Overview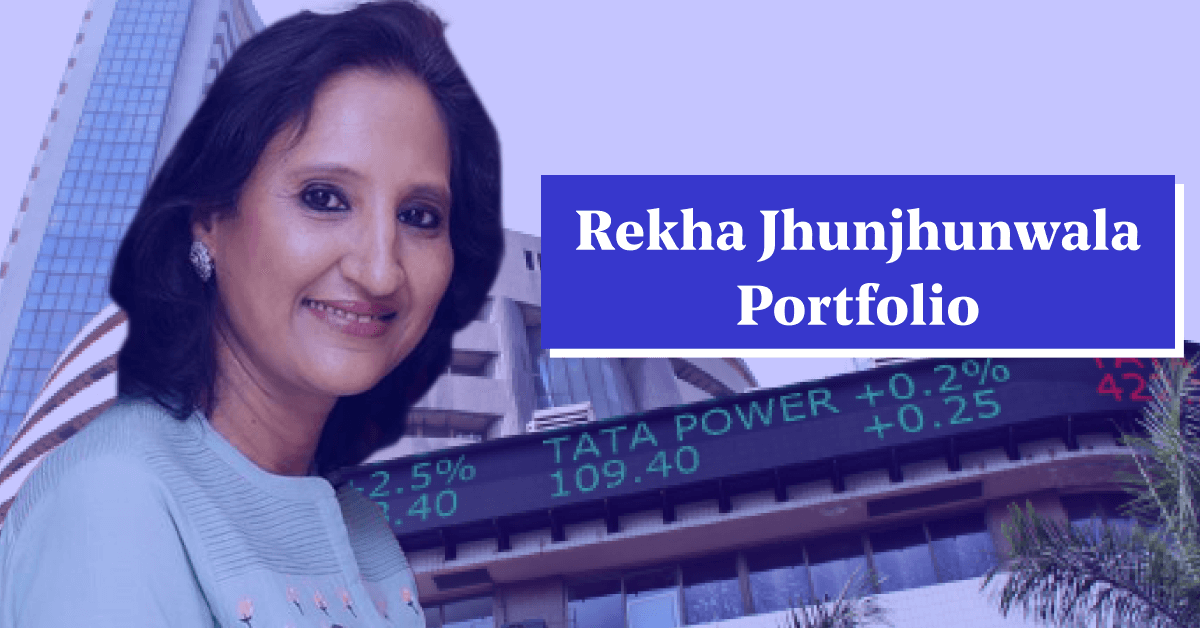 Rekha Jhunjhunwala, often referred to as the "Big Bull" of the Indian stock market, is a well-known figure in the investment community. She has garnered fame and respect for her astute investment strategies and the ability to identify potential winners in the stock market. Her investment journey is an inspiration to many aspiring investors.
Impressive Growth in the September Quarter
The recent surge in Rekha Jhunjhunwala's portfolio net worth has left many astounded. A growth of 2.7% may not seem astronomical at first glance, but when you consider the substantial size of her portfolio, this increase is indeed remarkable. Her portfolio's current valuation stands at a staggering Rs 33,907.9 crore, showcasing the robustness of her investment decisions.
Factors Behind the Success
Stock Selection: Rekha Jhunjhunwala's ability to identify promising stocks has been a key driver of her success. She invests in companies with strong fundamentals and growth potential, and her stock picks have often outperformed the market.
Long-Term Perspective: She is known for her long-term investment approach. By holding onto her investments for extended periods, she benefits from compounding and minimizes the impact of short-term market fluctuations.
Diversification: Rekha Jhunjhunwala's portfolio is well-diversified across various sectors, reducing the risk associated with a concentrated portfolio. This diversification strategy ensures that her investments are not overly reliant on a single industry's performance.
Market Knowledge: Her profound grasp of the Indian stock market, economic trends, and global factors informs her strategic investment choices.
Patience and Discipline: Rekha Jhunjhunwala's discipline and composure in market volatility contribute to her enduring success.
Takeaways for Aspiring Investors
Rekha Jhunjhunwala's impressive performance in the September quarter offers valuable lessons for aspiring investors:
Research and Analysis: Thoroughly research and analyze potential investment opportunities before committing capital.
Long-Term Thinking: Consider adopting a long-term investment horizon to benefit from compounding and ride out market fluctuations.
Diversification: Diversify your portfolio to spread risk and reduce vulnerability to market volatility.
Continuous Learning: Stay updated on market trends, economic developments, and global events to make informed investment decisions.
Patience and Discipline: Maintain discipline and don't let emotions drive your investment choices.
Dynamic Portfolio of Rekha Jhunjhunwala : Grows to Rs.33,907.9 Crore, Key Moves, and Holdings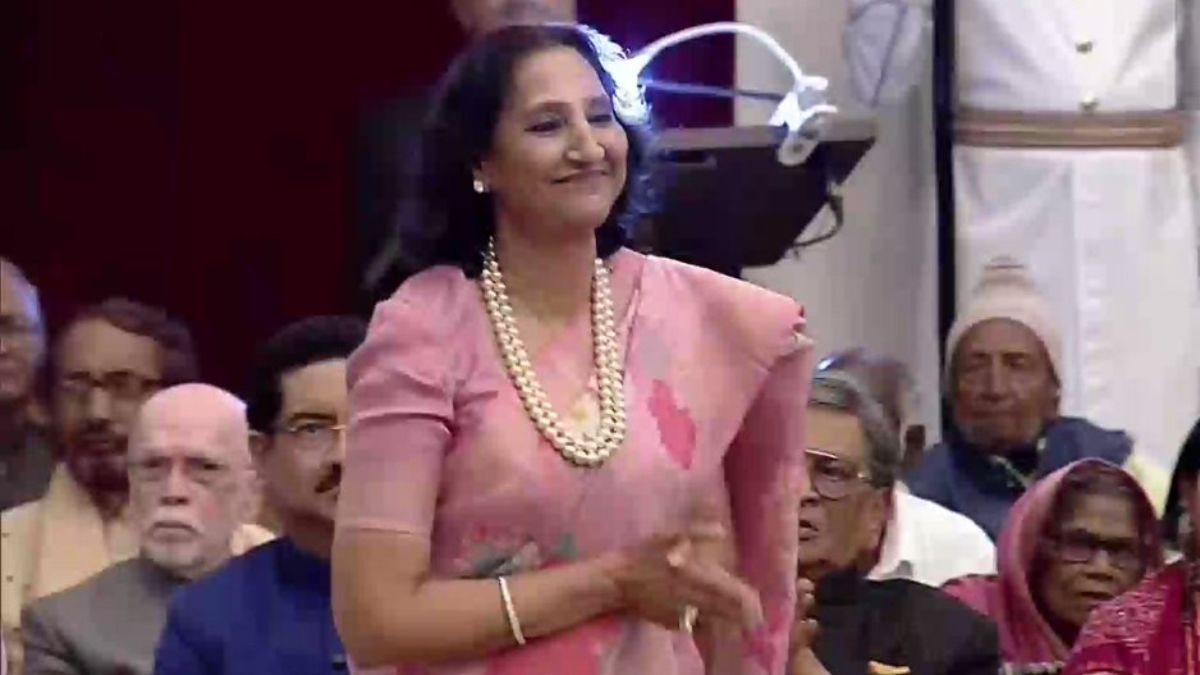 Rekha Jhunjhunwala, the prominent investor witnessed a 2.7% increase in the value of her investment portfolio. Reaching Rs 33,907.9 crore at the end of the quarter on September 30 compared to the previous quarter ending in June. As Jhunjhunwala's Portfolio Grew 2.7%-Rs 33907.9 Cr in Sep Quarter. Notably, she reduced her portfolio from 26 stocks in the previous three-month period to 24 stocks in the recent quarter. It's worth highlighting that her portfolio's performance outpaced the Nifty50. A benchmark index consisting of 50 major stocks, which gained 2.3% during the same period.
As per the publicly disclosed shareholding data on the BSE, the renowned investor Rekha Jhunjhunwala liquidated her investments in Autoline Industries and Rallis India during the July-September quarter. Interestingly, her previous ownership stakes which amounted to 2.52% in Autoline Industries and 7.75% in Rallis India. Were conspicuously absent from the shareholding reports for the September quarter.
Individual investors' share ownership becomes visible in a company's 'Shareholding Pattern' when listed on the BSE. When their ownership reaches or exceeds 1% in the respective company. Autoline Industries & Rallis India underperformed, down 15% and 11% in stock prices in the past year, lagging behind the market.
In contrast, the Nifty index has shown an 8% increase during the same period.
Rekha Jhunjhunwala's Portfolio Update: Steady in 21 Stocks, Strategic Shift in 3 Holdings
Data from Trendlyne shows Rekha Jhunjhunwala's steady holdings in 21 stocks, with strategic changes in three other positions. During the September quarter, she boosted her stake in DB Realty by 60 basis points, bringing it to 2%, and also increased her position in Fortis Healthcare by 20 basis points, reaching 4.66%. In contrast, she reduced her investment in Federal Bank by 20 basis points, leaving it at 2.01%.
Among her other holdings are stocks like Aptech, NCC, Nazara Technologies, Metro Brands, Geojit Financial Services, Va Tech Wabag, Jubilant Pharmova, Titan Company, Canara Bank, Indian Hotels Company, Tata Communications, Escorts Kubota, Tata Motors, and more. Aptech is Rekha Jhunjhunwala's most substantial investment, constituting 23.4% of her portfolio, followed by NCC and Nazara. As of October, the total value of her investment portfolio reached Rs 33,984.69 crore.